If you want to see if Spring is officially here in addition to the calendar's declaration of the opening of Trout Season and the arrival of the robin red breast, just visit a farm! I always like visiting farms and equate seeing the newborns to the beginning of Trout Season. I was pleasantly surprised to see several beautiful black and white baby sheep among the new borns.
And not wanting to sound like some unintelligent fisherman, I undertook a little research and discovered that there are several names that a baby sheep can be called. The most common being lamb. The name for a baby male sheep is called a ram lamb and a baby female sheep is called a ewe lamb. I uncovered that the British dictionary includes the term lambkin to describe a baby sheep. Also the word polled means the sheep does not have horns, and horned, well is self explanatory.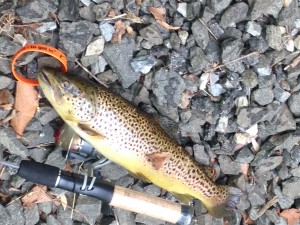 Ok, so now that we have concluded that it is officially trout season, let's get out there and fish…..
Welcome to outdoorCLIQUE,
Where "you have to get out to get in"